China Life Singapore's Agency Annual Award Ceremony
Body
On the evening of 19 May 2023, China Life Insurance (Singapore) Pte Ltd. ("China Life Singapore") held the Annual Agency Award Ceremony. Mr. Lin Xiangyang, Chief Executive of China Life Singapore, attended the event to celebrate with our Agency Leaders and Financial Specialist Consultants and presented certificates of honour to agents who have made significant contributions with their hard work, dedication, and creativity in the past year. The event not only recognised exceptional achievements of our Agency Leaders and Financial Specialist Consultants over the year of 2022, but also look forward to the future, encouraging them to further step up with diligence and enthusiasm.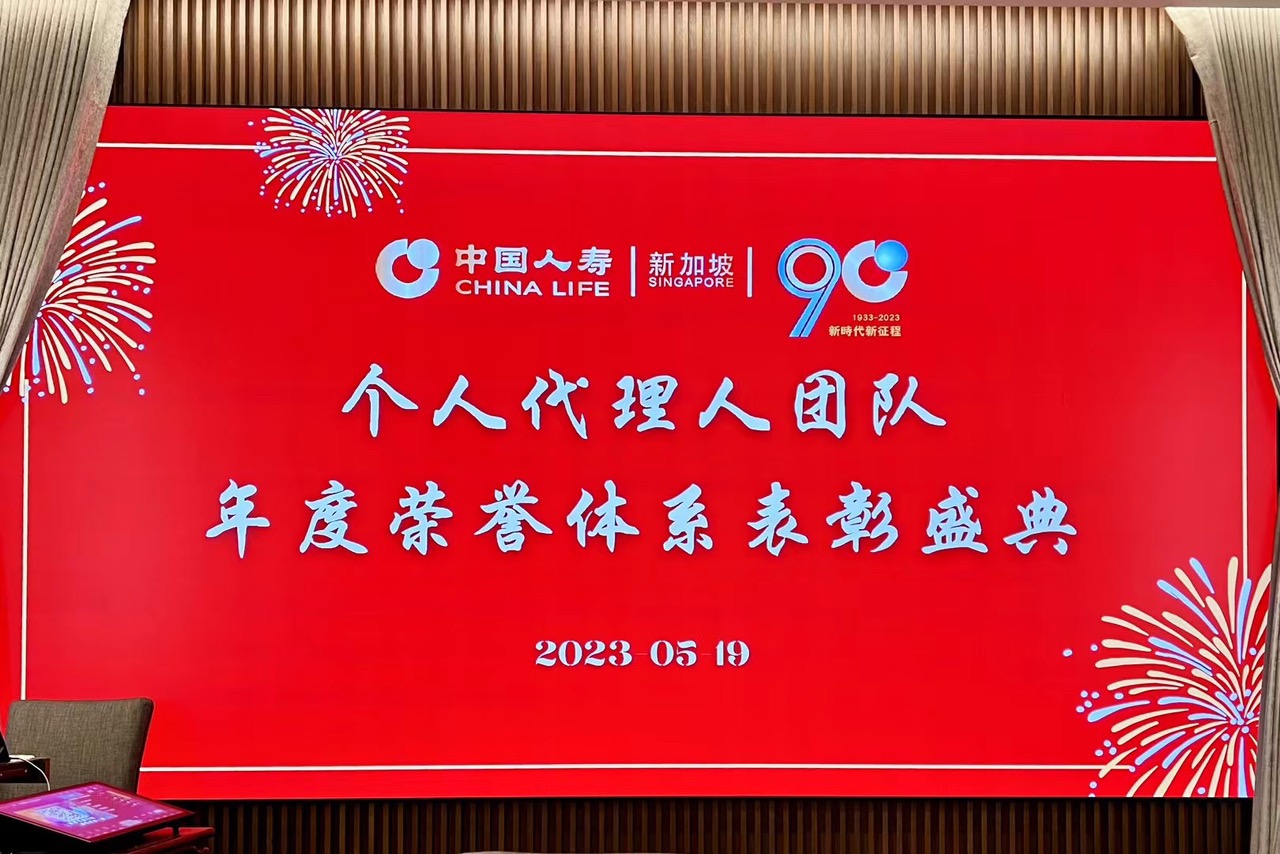 In 2022, the achievements of Agency Channel are inseparable from each and every outstanding agent. Mr. Chen Yancheng, Senior Financial Services Director, Ms. Li Lanxiang, Financial Services Director, and Ms. Wang Yue, Financial Services Manager, as exemplary leaders, has achieved the 2023 Million Dollar Round Table and various awards as individuals and team leaders for their remarkable contributions and leadership. In addition, Li Ran and Liang Zuer, both Financial Service Consultants, who joined China Life Singapore in 2022 with no industry experience, were also awarded for their distinguished performance as new joiners.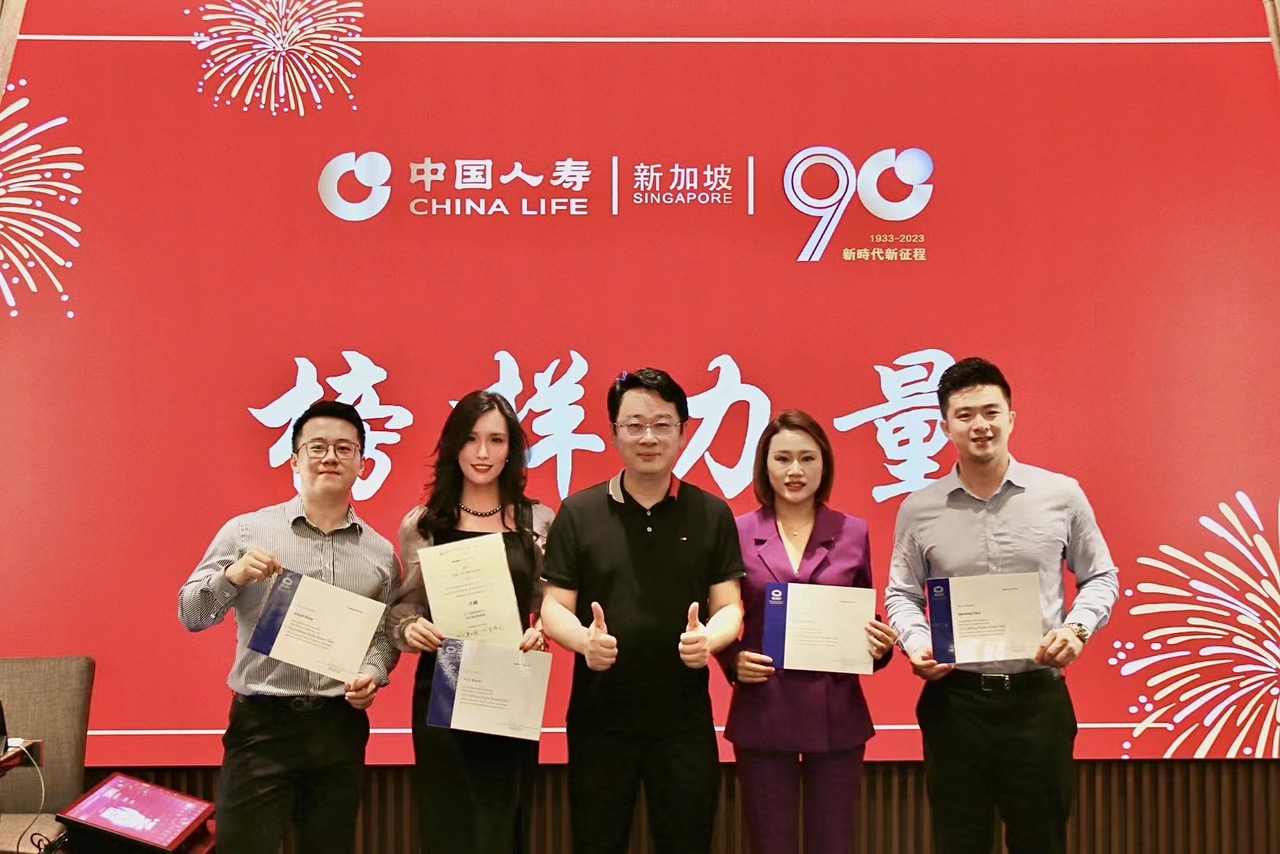 At the end of the event, Mr. Lin Xiangyang made a speech on behalf of China Life Singapore. Mr. Lin Xiangyang emphasized that the establishment of Agency Channel carries significant expectations from China Life. As China Life Singapore's most attractive sales channel with greatest potential, it is the company's objective to be able to meet customers' needs and enhance business value. This is an important part of accumulating core competitiveness to start a new era of transformation and explore new business models. Mr. Lin Xiangyang encouraged all agents to perform professionally with integrity together with an enthusiastic and dedicated attitude, implementing the "Six High Missions" – "to form a high-efficient management team; to provide high-value product range; to cultivate a high-quality sales team; to create a high-tech service system; to serve high-net-worth clients; and to achieve high-quality development goals".
In 2023, the Agency team of China Life Singapore will continue to uphold the work attitude of continuous improvement and determination, while attach great importance to the current situation. With hard work and determination, China Life Singapore will be able to dash through and further expand China Life's first Southeast Asia Agency team, regardless of whatever obstacles they may encounter along the way.