China Life Insurance Singapore and DCS sign Framework Partnership Agreement
Body
SINGAPORE, 08 August 2023 - China Life Insurance (Singapore) Pte. Ltd. ("China Life Singapore") and DCS Card Centre Pte. Ltd. ("DCS") have signed Framework Partnership Agreement ("FPA"). The FPA aims to establish a long-term partnership in various areas, including customer referrals, preferential policies, knowledge exchange, consulting services, as well as support for China Life Singapore's customers through specialized DCS credit card services. Both parties will collaborate to enhance competitiveness and market presence in the "insurance + fintech" ecosystem, while jointly striving to promote the development of Chinese enterprises in Singapore.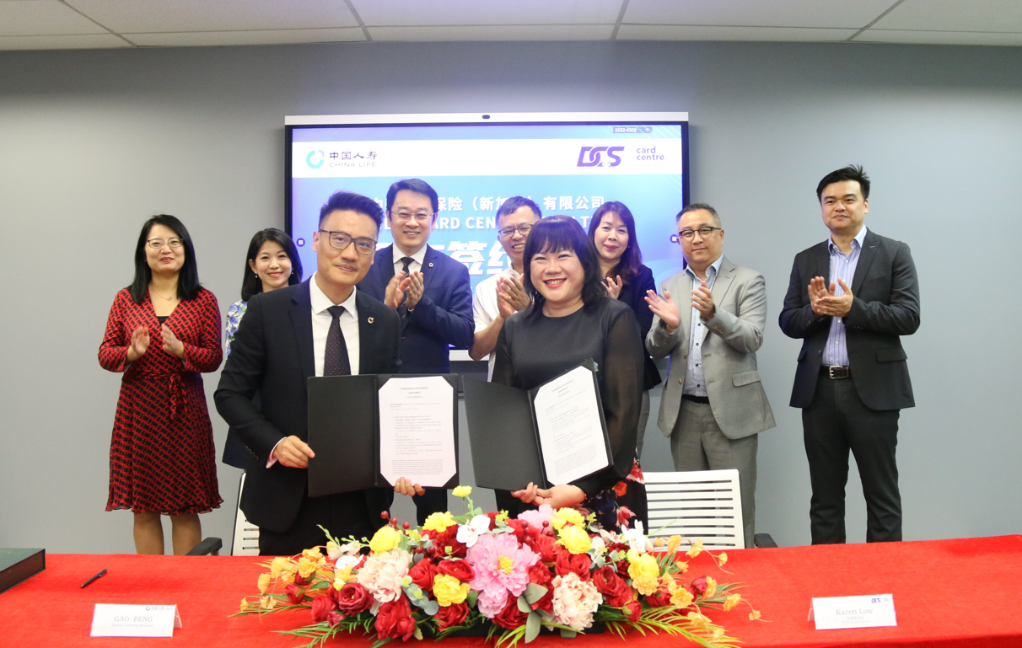 Founded in 1973, DCS is one of the pioneering financial institutions that initiated cashless payments with the issuance of the first credit and charge cards in Singapore, governed by the Monetary Authority of Singapore (MAS) under the Banking Act. With strategic repositioning of its brand, DCS has embarked on a significant journey of business transformation to expand the network of payments schemes, as well as new payment solutions. Under the adept guidance of its management team, DCS has achieved remarkable milestones, notably expanding its payment network beyond Diners Club International to include UnionPay, Mastercard, and Visa. Moreover, DCS has introduced groundbreaking solutions, such as the user-friendly DCS Cards App, which empowers cardholders to effortlessly manage their credit cards. This innovation also extends to seamlessly linking DCS cards to dedicated accounts, streamlining processes for increased spending limits and simplified repayments. DCS aims to become a pioneer in financial technology. Its strong expertise and good reputation in the industry help lay a robust foundation for a partnership with China Life Singapore, working collaboratively towards mutual success.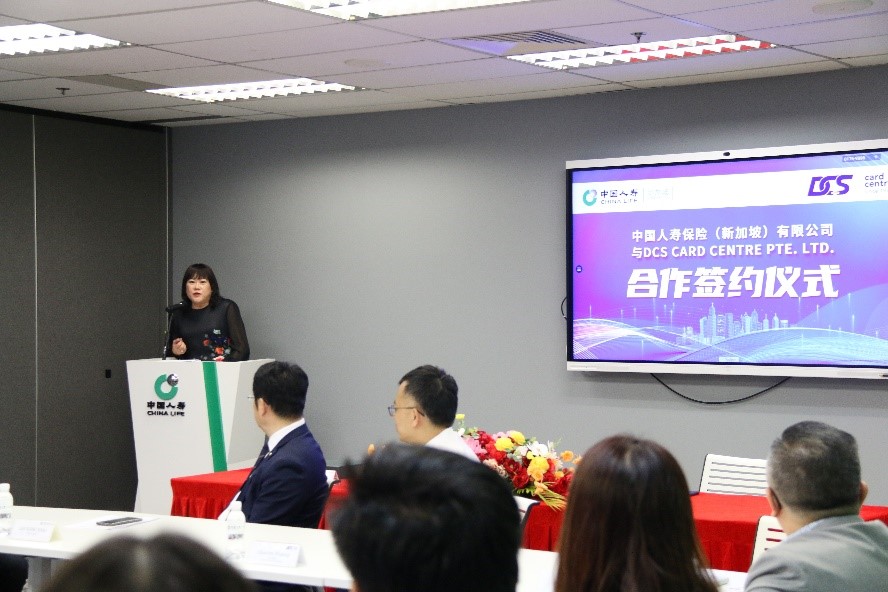 Presently, China Life Singapore is placing a strong emphasis on addressing the protection needs of its customers while actively exploring collaborations with relevant industries. Through its "insurance+" ecosystem, it aims to establish connections to a wider range of sectors, including finance, technology, healthcare, education, retirement, taxation, investment, legal services, and daily living. The objective is to create a more comprehensive and higher-quality insurance+ ecosystem by consistently developing integrated solutions that offer exceptional products and services. China Life Singapore is committed to providing outstanding, star-rated services that span the entire value chain and deliver utmost value to its diverse customer base.
Mr. Gao Feng, Deputy Chief Executive of China Life Singapore, and Ms. Karen Low, CEO of DCS, signed the FPA. The signing was witnessed by Mr. Lin Xiangyang, Chief Executive of China Life Singapore, Ms. Zong Ming, General Manager of Agency Department, Ms. Ma Peipei, Deputy General Manager of General Management Department, along with Mr. Huang Xisheng, Chairman of DCS Fintech Holdings, Mr. Lionel Lee, Managing Director of Consumer Card at DCS, Ms. Ceridwen Choo, Managing Director of Payment & Innovation at DCS, and Mr. Lu Zhenwei, Managing Director of Technology at DCS.
Mr. Lin Xiangyang expressed that the FPA represents a new milestone. China Life Singapore is embracing the concept of the "insurance+" ecosystem, with a clear vision to drive extensive integration across diverse domains and encourage collaborative initiatives involving multiple parties.
Ms. Karen Low also conveyed her sentiments, emphasizing that the collaborative alliance with China Life Singapore signifies a potent partnership aimed at serving the customer bases of both entities. Ms. Karen commented that this partnership will lead them towards a prosperous and fulfilling journey for a broader community of stakeholders.